2021, Let's Restart
Over the next few months, we'll be exploring what a Church that loves well can be in 2021. As we prepare for a new year, let's start talking about what's ahead.
First, Let's Celebrate!
2020 was full of surprises, and in spite of all the twists and turns, we had a meaningful year!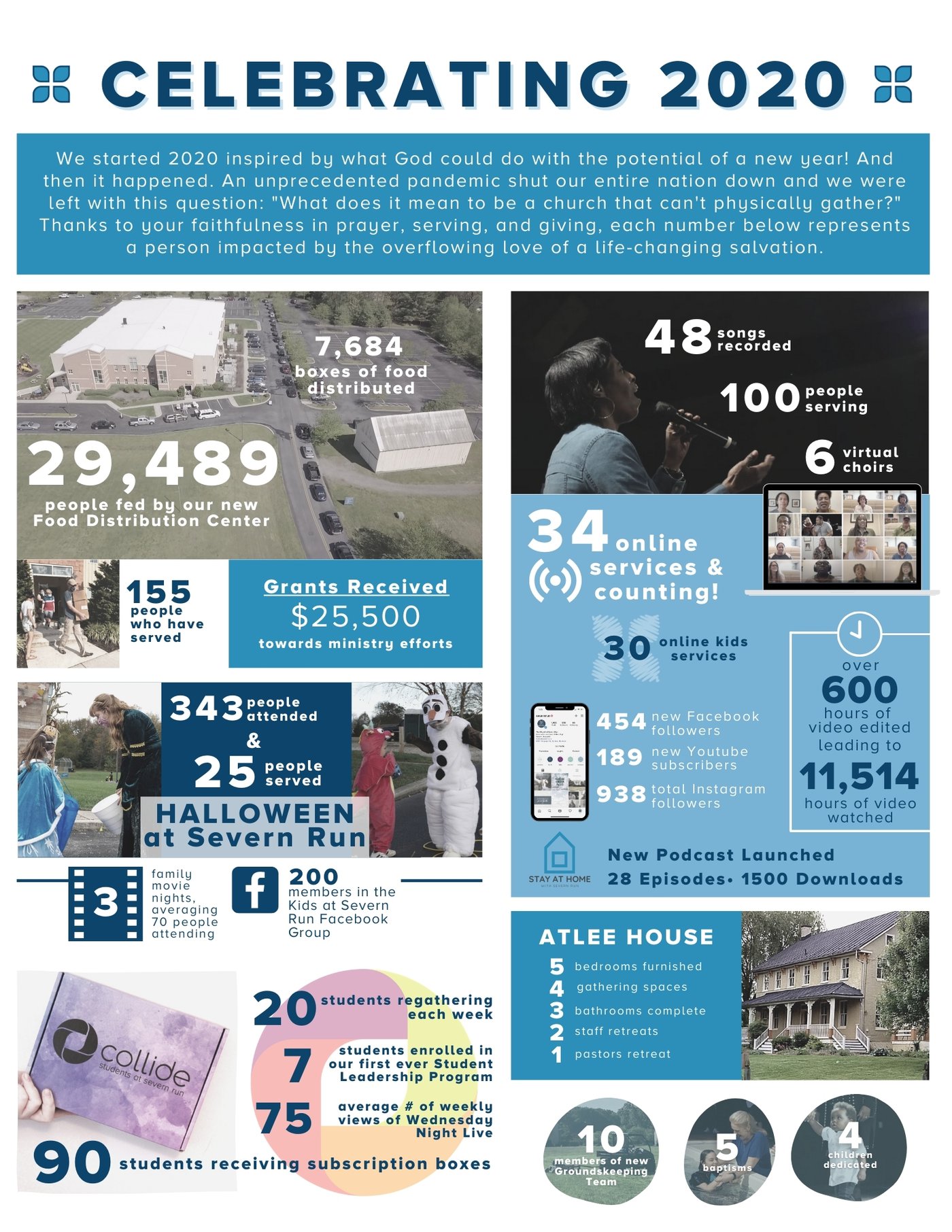 Next, Let's Get Together Online
Sunday, November 15 at 6 PM on Zoom
In lieu of our annual ministry plan meeting in-person, we will host an online only version this year. This will allow as many Severn Runners to participate as needed and allow us to easily ask and hear answers to questions that may be presented. We'll get into a little of what we foresee coming in 2021 and give you a chance to see our proposed 2021 Spending Plan. You can download the Proposed Spending Plan below and submit any questions you might have to [email protected]