GRATEFUL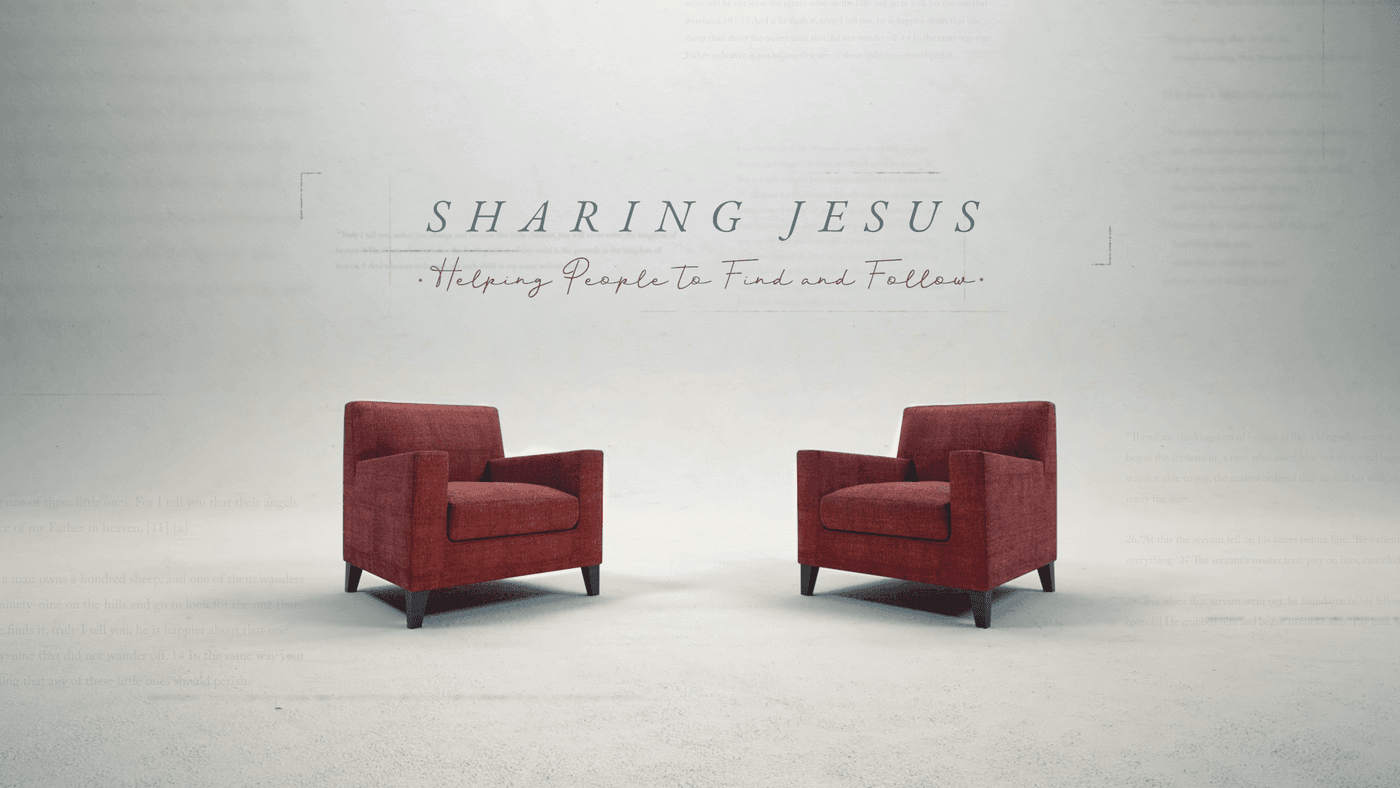 With Lead pastor Drew Shofner
Take Notes
Open Your Heart to Be More Open About Jesus!
Pastor Drew Shofner
May 23, 2021
Sharing your faith in Christ is both an infinitely complex and astonishingly simple event.
The paradox? The Great News of God is so complex, scholars will never reach the end of its depths; yet it's so simple a child can understand it.
In Matthew 18:3, Jesus said "Truly I tell you, unless you change and become like little children, you will never enter the kingdom of heaven."
What was Jesus' point? Get out of your adult head, stop trying to control things, and live like a well-loved child.
Being open and being closed to sharing your faith in Christ are both spirit-guided events, but each movement is guided by a different spirit.
To be closed to sharing Jesus comes from a spirit of fear and faithlessness.
To be open to sharing your faith in Jesus comes from the overflow of faith by the power of the Holy Spirit.
God's Holy Spirit is universally at work 24-7 to redeem the world. When we share our faith, we're simply joining the work the Spirit's already doing!
Remember: salvation is life-changing!
Religion is dead and leaves you deciding.
Salvation is Jesus and leaves Him deciding.
Life-changing salvation overflows into world-changing service.
If we're not serving the cause of Christ in the world, there's a problem somewhere with Christ in our world.
We share our faith because Jesus wants EVERYONE to follow Him!
"Follow me," Jesus said. "And I will make you fishers of men."
Matthew 4:19
Truth: The hardest thing about sharing your faith is just having the faith to peacefully trust God!
"Again he said, "Peace be with you. As the Father has sent me, so I am sending you."
John 20:21
Three simple ways to share your faith:
The Bridge Illustration
The Four Spiritual Laws
The "ABC's"
Admit. Believe. Commit.
"A" – Admit. Admit you're "broken" and be broken hearted about it!
More traditionally—"Admit to God that you are a sinner. Repent, turning away from your sin."
This is a tough step that requires humility and a broken ego.
"Sinful" doesn't equal "worthless."
It's hard for many to admit the brokenness inside because it just seems to confirm the worthlessness they feel.
But "admitting" sin doesn't confirm worthlessness, it's rejecting it! It's declaring "everything is worth-less than God!"
"Repenting" implies both a surrender of our will and adopting a new way of thinking about the supremacy of God in life.
Scriptures explaining sin and separation from God:
"For all have sinned and fall short of the glory of God."
Romans 3:23
"There is not a righteous man on earth who does what is right and never sins." Ecclesiastes 7:20
"There's a way that seems right to a person, but in the end it leads to death."
Proverbs 14:12
"For the wages of sin is death, but the gift of God is eternal life in Christ Jesus our Lord." Romans 6:23
"Repent, then, and turn to God so that your sins may be wiped out, that times of refreshing may come from the Lord."
Acts 3:19
"If we confess our sins, he is faithful and just and will forgive us our sins and purify us from all unrighteousness."
1 John 1:9
"B" - Believe. Believe that Jesus Christ is the Son of God and the Savior of the world.
Truth: "Believing" is more than "knowing." To believe is to live according to a truth that changes you.
Scriptures about life-changing belief:
"For God so loved the world that he gave his one and only Son, that whoever believes in him shall not perish but have eternal life."
John 3:16
"Jesus answered, 'I am the way and the truth and the life. No one comes to the Father except through me.' "
John 14:6
"Salvation is found in no one else, for there is no other name under heaven given to men by which we must be saved."
Acts 4:12
"But God demonstrates his own love for us in this: While we were still sinners, Christ died for us."
Romans 5:8
"For it is by grace that you have been saved, through faith - and this not from yourselves, it is the gift of God - not by works, so that no one can boast."
Ephesians 2:8-9
"He came to that which was his own, but his own did not receive him. Yet to all who received him, to those who believed in his name, he gave the right to become children of God - children born not of natural descent, nor of human decision or a husband's will, but born of God."
John 1:11-13
"C" - Commit. – Commit your life to follow Christ.
Truth: It's not enough to know facts in your head you won't follow in your life. Love commits!
"Follow Me."
Matthew 4:19
"If you love me, you will obey me."
John 14:15
"When Jesus spoke again to the people, he said, 'I am the light of the world. Whoever follows me will never walk in darkness, but will have the light of life.'"
John 8:12
"God has given us eternal life, and this life is in his Son. He who has the Son has life; he who does not have the Son of God does not have life."
1 John 5:11-12
"…if you confess with your mouth, 'Jesus is Lord,' and believe in your heart that God raised him from the dead, you will be saved. For it is with your heart that you believe and are justified, and it is with your mouth that you confess and are saved . . . for, 'Everyone who calls on the name of the Lord will be saved.'"
Romans 10:9-10, 13
After sharing the "ABC's"...give people a chance to say "Yes!"
Ask, "Would you like to commit your life to follow Jesus?" If so, here's one way to pray:
"Lord Jesus I need you. Thank you for dying on the cross for my sins.
I open the door of my life and receive you as my Savior and Lord.
Thank you for forgiving my sins and giving me eternal life.
Take control of the throne of my life.
Make me the kind of person you want me to be."
"So then, just as you received Christ Jesus as Lord, continue to live in him, rooted and built up in him, strengthened in the faith as you were taught, and overflowing with thankfulness."
Colossians 2:6-7
Use the space below to take notes and email them to yourself or click the button to download a PDF version to print at home.
My Response