GRATEFUL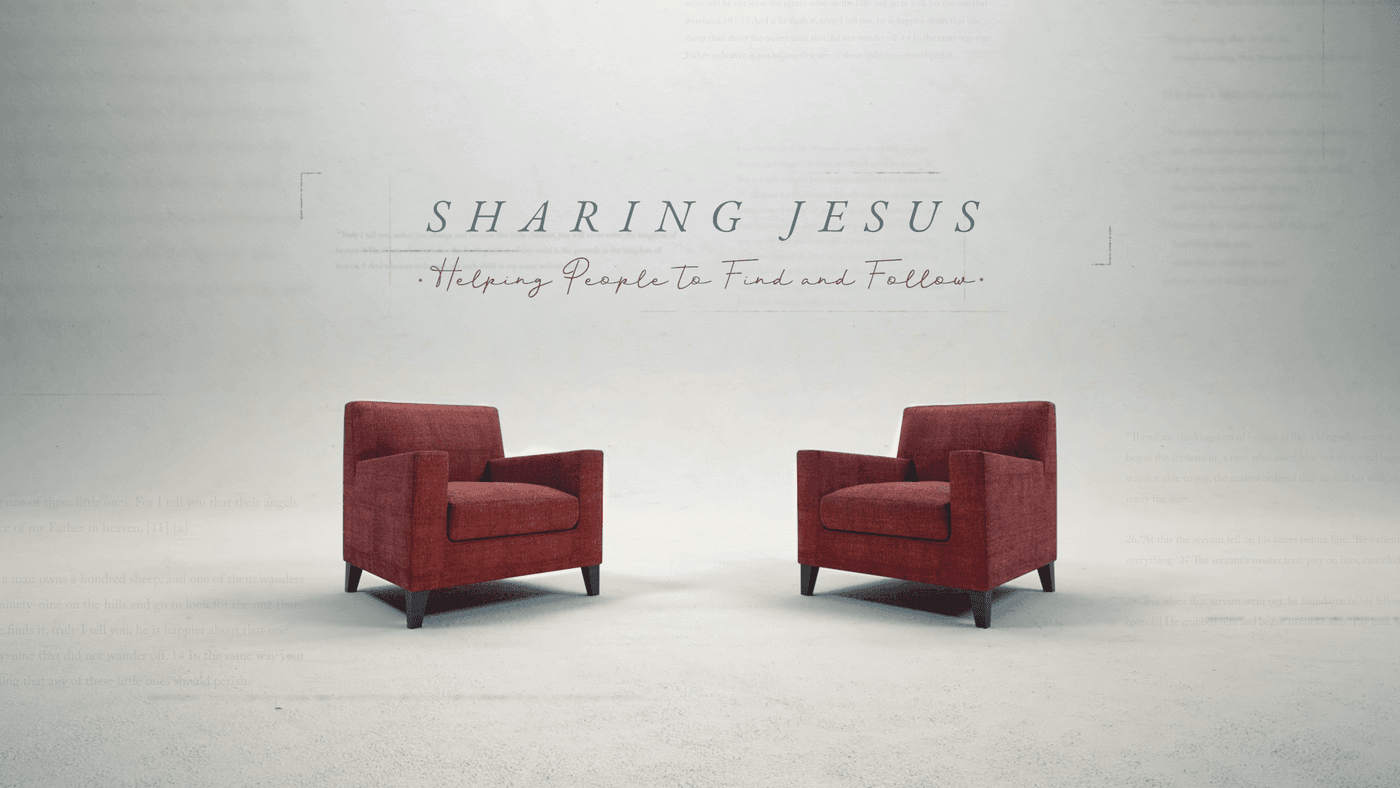 With Lead pastor Drew Shofner
Take Notes
Sharing Jesus: Helping People Find and Follow Jesus
Pastor Drew Shofner
May 9, 2021
Spiritual growth and formation occur primarily through four choices—to:
1) Worship - celebrate God as the center of life.
2) Connect - doing life together in love with Jesus.
3) Serve - looking out for the interests of Jesus in others.
4) Share - helping people find and follow Jesus.
Today we're focusing on what it means to share the life of Jesus. I believe God has given us a biblical goal of leading 150 new disciples into baptism in 2021. In a covid season of uncertainty and confusion, we'll find great clarity in actually obeying the words of Jesus in Matthew 28:16-20.
"Then the eleven disciples went to Galilee, to the mountain where Jesus had told them to go. When they saw him, they worshiped him; but some doubted. Then Jesus came to them and said, "All authority in heaven and on earth has been given to me. Therefore go and make disciples of all nations, baptizing them in the name of the Father and of the Son and of the Holy Spirit, and teaching them to obey everything I have commanded you. And surely I am with you always, to the very end of the age."
Matthew 28: 16-20
What if Jesus really meant what He said? What if Jesus really expected His followers to follow Him into sharing the great news of eternal salvation in a lost and dying world? What would happen in the lives of the people around us if we actually believed what Jesus said in John 20:21?
"Peace be with you! As the Father has sent me, so I am sending you."
John 20:21
Sharing Jesus in the power of the Spirit is peaceful, not stressful.
So, at some level, if we're not with Jesus in peace as we share His story, it's because we're not with Jesus in faith.
Most of us are missing a huge part of our own spiritual growth and transformation because we're afraid to share Jesus' story with the people we know and the people we meet.
Sadly, we're also denying people the clarifying opportunity to make the most hopeful and valuable choice of their lives, and that seems kind of selfish to me and faithless to Jesus.
Reasons we don't share:
We didn't know we needed to. (We do.)
We don't know how. (You will.)
We're afraid of rejection. (She who fears God fears no man.)
We've experienced people "sharing" in ways that weren't Jesus. (So you be Jesus and represent Him beautifully).
So here it is: If you share Jesus' life, you'll...share His life! (And if you're not willing to share His life, it's because you're shutting Him out of some part of your own.)
To do?
Open your life to be open about Jesus!
Share Jesus' invitation to be saved by love.
Life changing salvation overflows into life! (No overflow; no salvation.)
"Whoever believes in me, as Scripture has said, rivers of living water will flow from within them."
John 7:38
Have you followed Jesus into the saving love of God yourself?
Have you declared your faith to the world in baptism?
Have you ever invited anyone to follow Jesus into love?
Are you loving anyone forward in their faith?
God invites everyone to follow Jesus into His saving love!
"As Jesus was walking beside the Sea of Galilee, he saw two brothers, Simon called Peter and his brother Andrew. They were casting a net into the lake, for they were fishermen. 'Come, follow me,' Jesus said, 'and I will send you out to fish for people.' At once they left their nets and followed him."
Matthew 4:18-20
The Path?
Open your heart wide to the love of God in Jesus Christ.
Pray intentionally for your top five and the people of your path. Ask God to give you opportunities to share your faith and He will!
Lead with love in service—offer a "healing touch" wherever you can.
Never argue or control.
Look for conversational bridges, pivot point moments where the Spirit opens a door to conversations about Christ.
"Very truly I tell you, whoever hears my words and believes Him who sent me has eternal life and will not be judged but has crossed over from death to life."
John 5:24
The Bridge Illustration:
Our hearts close naturally every day until a decision of faith throws them wide open to Jesus all over again…
"Here I am! I stand at the door and knock. If anyone hears my voice and opens the door, I will come in and eat with that person, and they with me."
Revelation 3:20
We often use this verse to invite pre-faith people to open their lives to Jesus. But the truth is this verse was written to the angel of the church at Laodicea, to followers of Jesus who were neglecting to follow Jesus. And that is all of us at some point in time.
Truth: When we open our hearts wide to the love of God in Jesus, thousands of others will as well!
Use the space below to take notes and email them to yourself or click the button to download a PDF version to print at home.
My Response