Collide Student Ministry
Our Student Ministry exists to connect and inspire middle school and high school students to live in the love of Jesus and live out His calling on their life. Our mission is to reach as many middle school and high school students as possible by creatively revealing the love of the Father through the life of the Son in the power of the Spirit. Collide Student Ministry is for all 6th -12th grade students. There are many ways to connect and engage in our community. We cannot wait to connect with you and your family!
Connect Online!
Campfires
Subscription Box
We are so excited to share this new opportunity to connect and grow together. Each month, we will deliver a custom box right to your door. This box will include materials and tools that pair with our monthly theme, Wednesday Night Live premieres online, small groups, and more. These materials and tools are designed to encourage you to grow in your faith and connect with other students.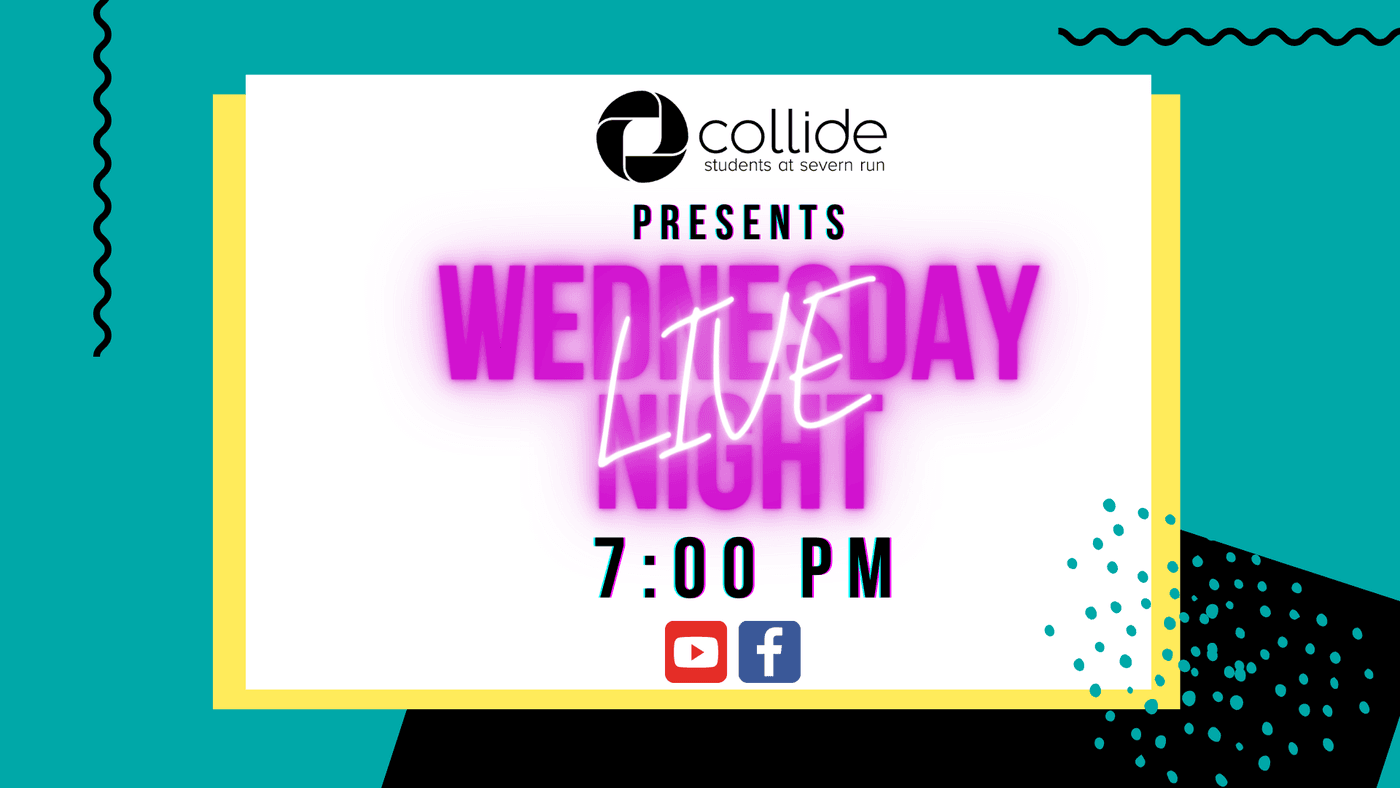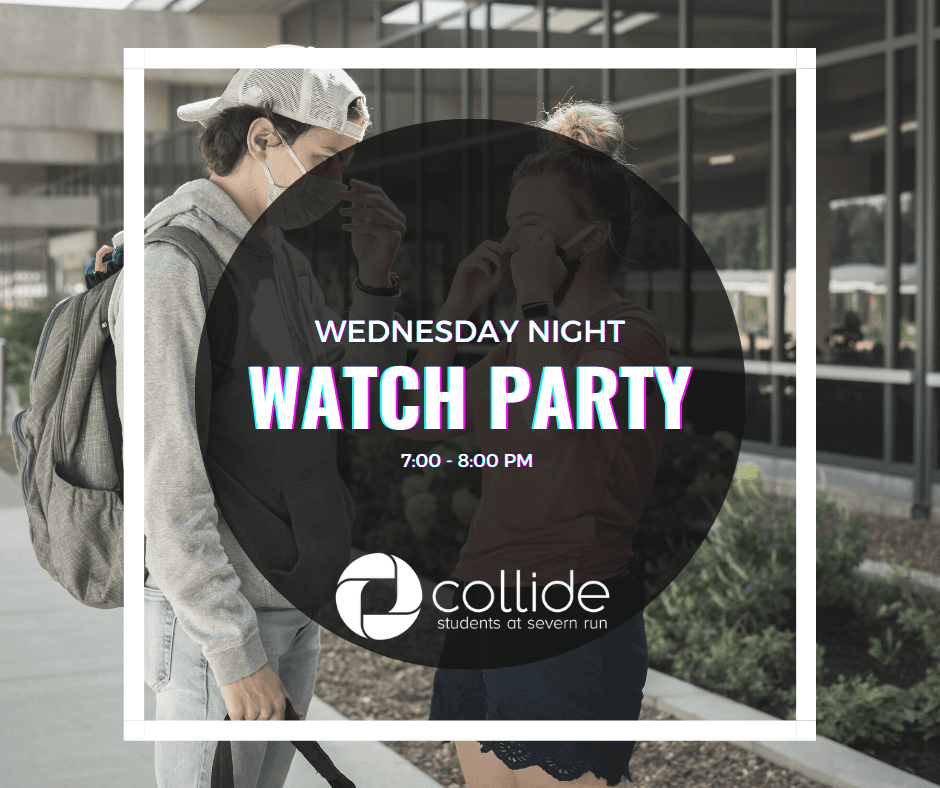 Wednesday Night Live
Join us each Wednesday at 7pm on Facebook and YouTube for our weekly premiere of Wednesday Night Live. Students are invited to engage and comment along as we enjoy games, music, online activities, and a message. Follow us on Facebook and subscribe to our YouTube channel for awesome weekly content.
Plus, we will be gathering at the building at 7pm for a Watch Party! Mask up and come hang out with your friends while we watch the Wednesday Night Live premiere together.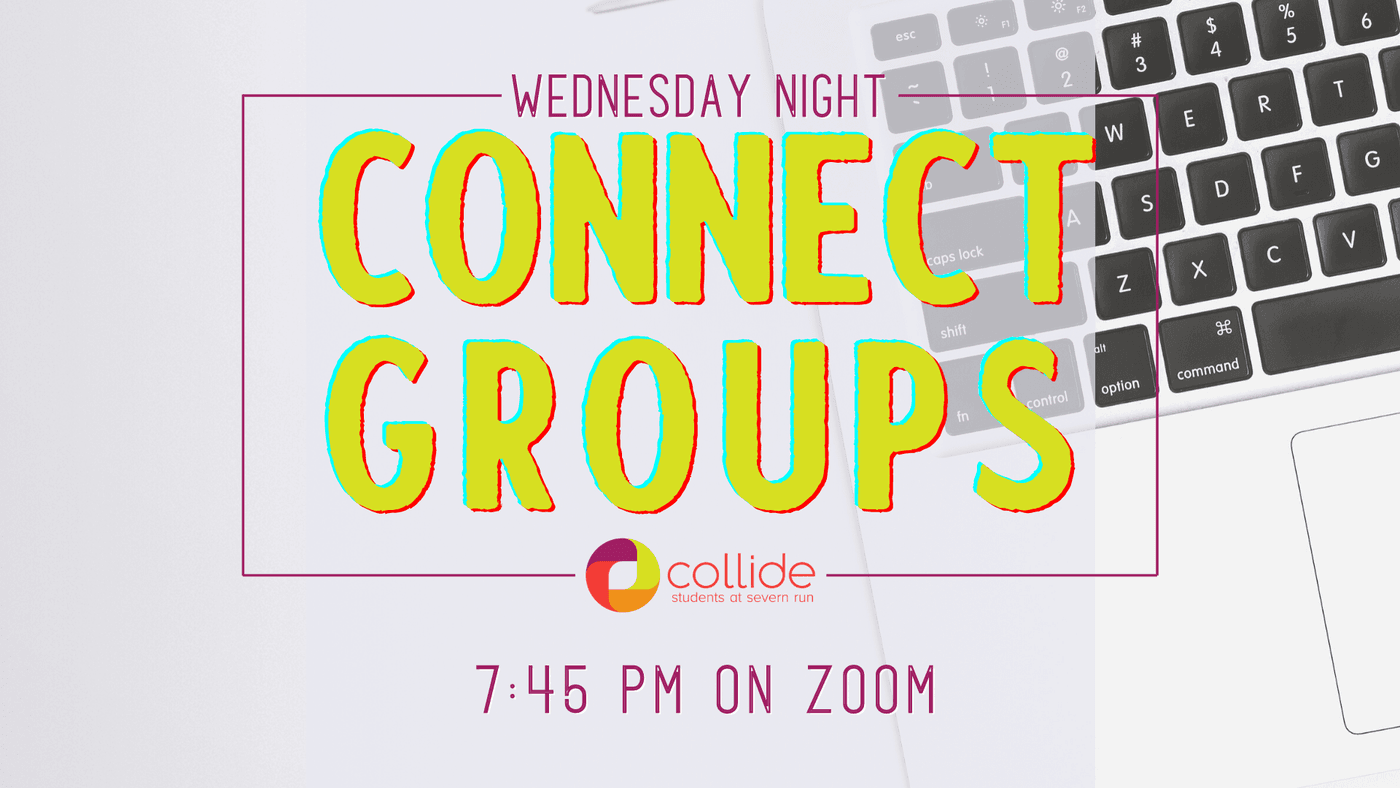 Virtual Connect Groups
All students are invited to join our virtual small groups each Wednesday Night on Zoom. Students can join from their phone, tablet, or computer and join an awesome group of students and leaders to have fun, connect, and pray together. The link and zoom meeting # information is located in our newsletter.
Student Ministry Campfire Clubs
We are excited to share opportunities for students to gather around activities and interests that they enjoy. These campfire clubs are weekly gatherings that can take place virtually or in person. Whether it is a soccer club, photography club, or virtual game night club – we are excited to help students build connections and grow in this season.
On-Campus Events
Each month, students will be invited to special events that will be hosted here at the church building. This will include a monthly Middle School Event, High School Event, and a monthly Family Event. Most often, these events will take place on Friday Nights from 7-9pm. Be sure to check the church calendar, weekly newsletter, and your subscription box for the upcoming events.
Like Us on Social Media!
Contact Our Student Leaders