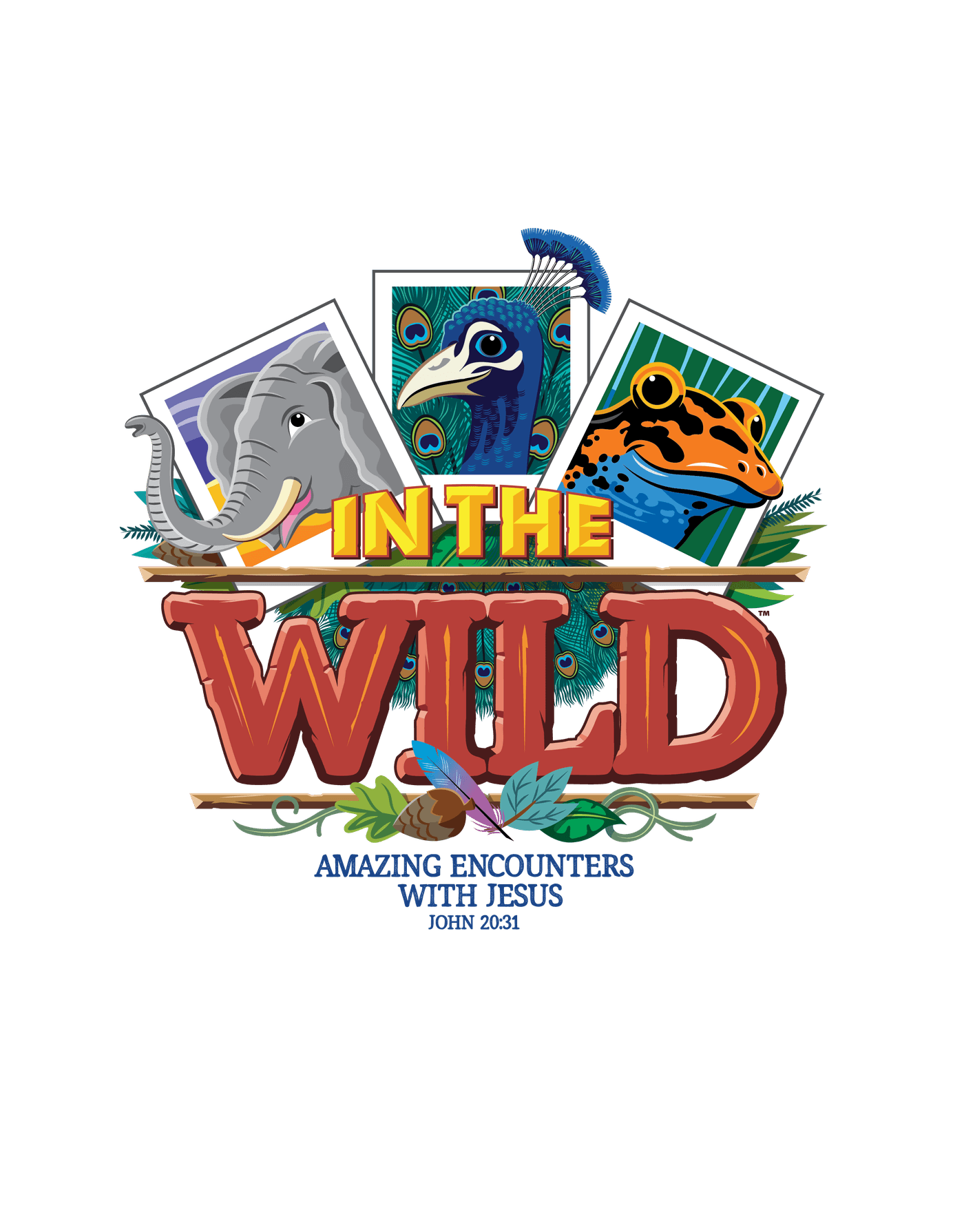 Ages 5-7: July 8-11
Ages 8-12: July 15-18
9 AM to Noon
FREE!
Throw on your camera strap and buckle your seatbelt. VBS 2019 takes you on a wild adventure—with elephants and egrets, polar bears and penguins, cockatoos and crocodiles. As you seek out exotic animals, you'll also find snapshots of real-life encounters with Jesus in Scripture. Kids go from bewildered to believing as they get In The Wild at this summer's VBS.
Serve at VBS 2019
Did you know that most people who choose to follow Jesus do so before they graduate high school? This is why we think kid's ministry is so important here at Severn Run, and why VBS is one of the most important week, now two weeks, of our year!
You can serve at VBS as long as you are in middle school or older. You can be a seasoned veteran who has served at many VBS weeks in the past, or you can try it out for the first time ever this summer! The great thing is that we provide specific training for you and our week here at Severn Run that will make you a VBS pro.
Find jobs up on stage, behind the scenes, or somewhere in between. We will be posting a handy job descriptions guide here on this page soon, so check back if you need more info.
Kids of Serving Severn Runners
So what if you want to serve, but your kids do not fall into the age range of the weeks you would like to serve during? Or maybe your kids are just too young for all the VBS fun at all? Don't worry! We've got fun stuff planned for your kiddos so you can serve whichever weeks you would like.
If your kids are too young...
They will participate in VBS Jr. where they will get lessons all about Jesus geared to their age. They will be in the care of some of our most capable Serving Severn Runners and will be right here on campus with us!
If your kids are too old...
We have age appropriate serving opportunities for them! We'll pair them with a mentoring adult, and they will get to contribute to VBS in meaningful ways. They will get to see what it's like to serve (and then participate). We love that even our youngest kids serve in big ways. We believe that serving is an important spiritual practice and VBS is a great place for our kids to get started on their serving journeys.
Questions?
You can always reach out to us via our contact page, or by giving us a call at 410-551-6654 and asking for Mrs. Allison or Pastor Steve.